End of Summer Special
Virtual PA Ag Show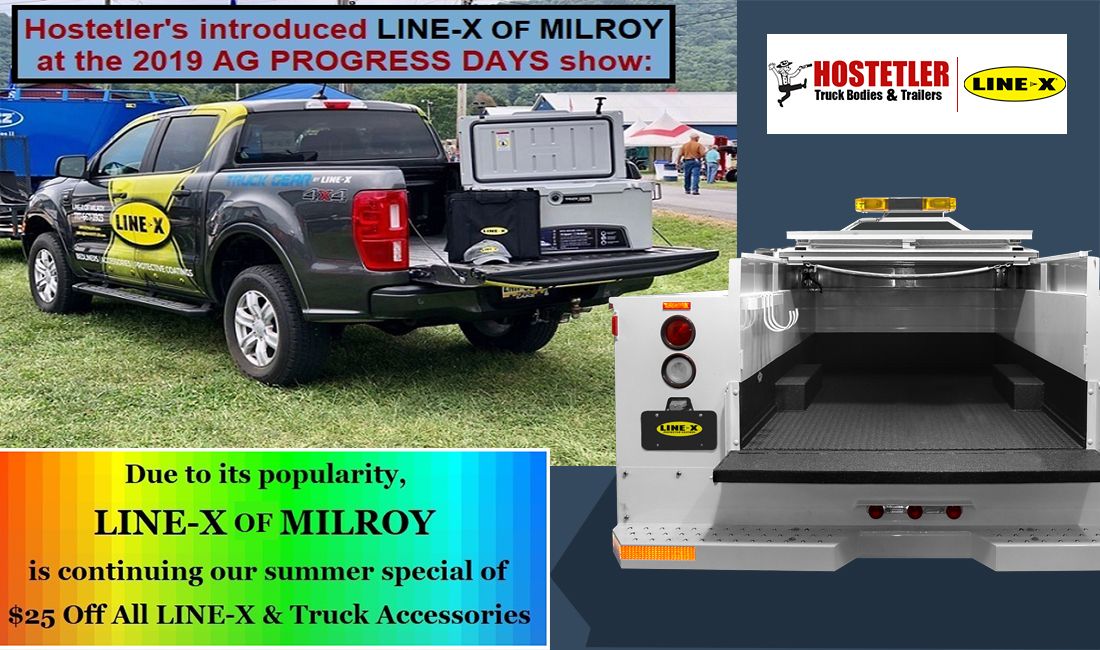 Tell us your dream.
Now Through the end of the summer check out our selection of trailers and summer specials! Call or fill out a contact form for more product details.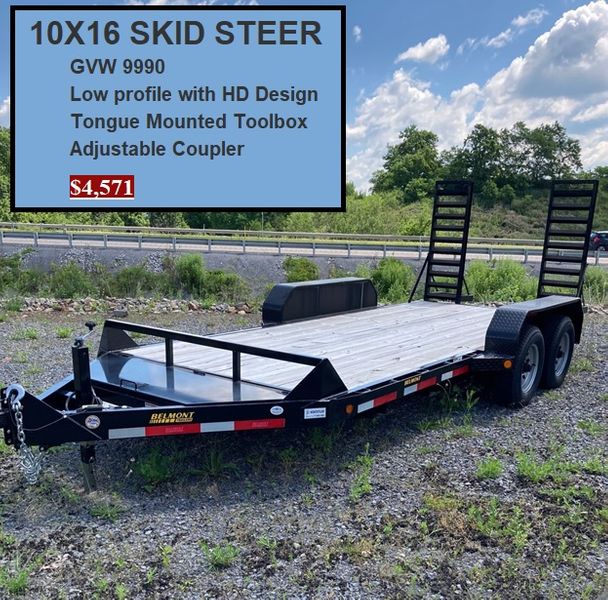 10x16 SKID STEER
GVW 9990
Low profile with HD Design
Tongue Mounted Toolbox
Adjustable Coupler
pine floor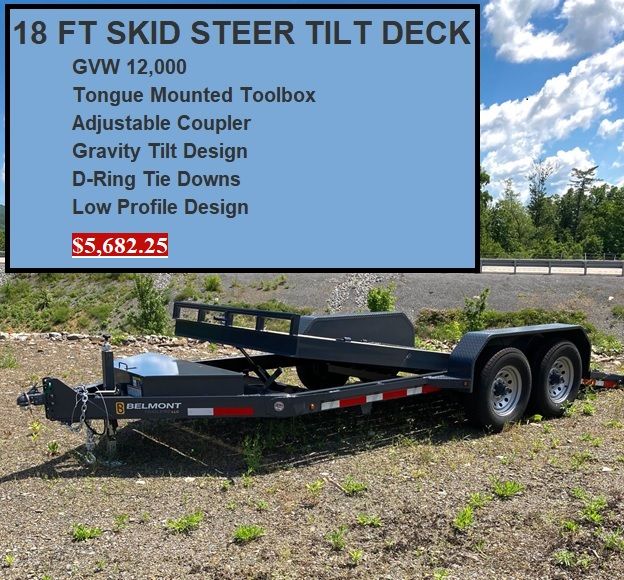 18 FT SKID STEER TILT DECK
GVW 12,000
Tongue Mounted Toolbox
Adjustable Coupler
Gravity Tilt Design
D-Ring Tie Downs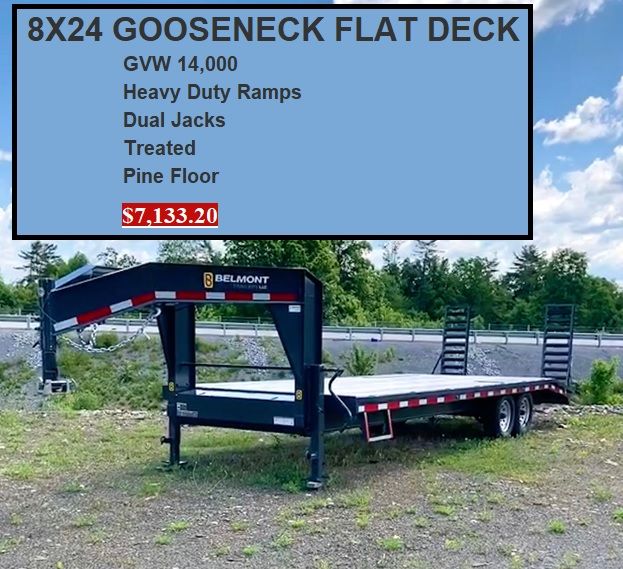 8x24 GOOSENECK FLAT DECK
GVW 14,000
Heavy Duty Ramps
Dual Jacks
Treated
Pine Floor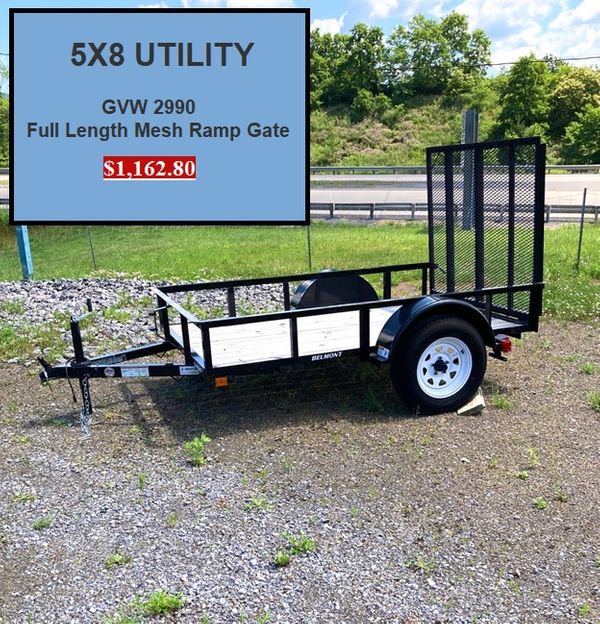 5x8 UTILITY
GVW 2990
Full Length Mesh Ramp Gate
Sturdy design
Latched ramp
Treated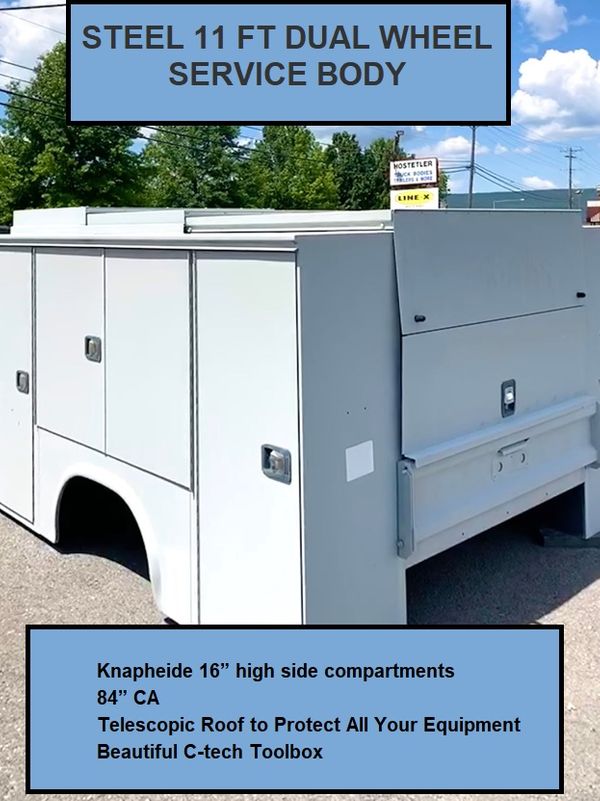 Steel 11 FT DUAL WHEEL SERVICE BODY
Knapheide 16" high side compartments
84" CA
Telescopic Roof to Protect All Your Equipment
Beautiful C-tech Toolbox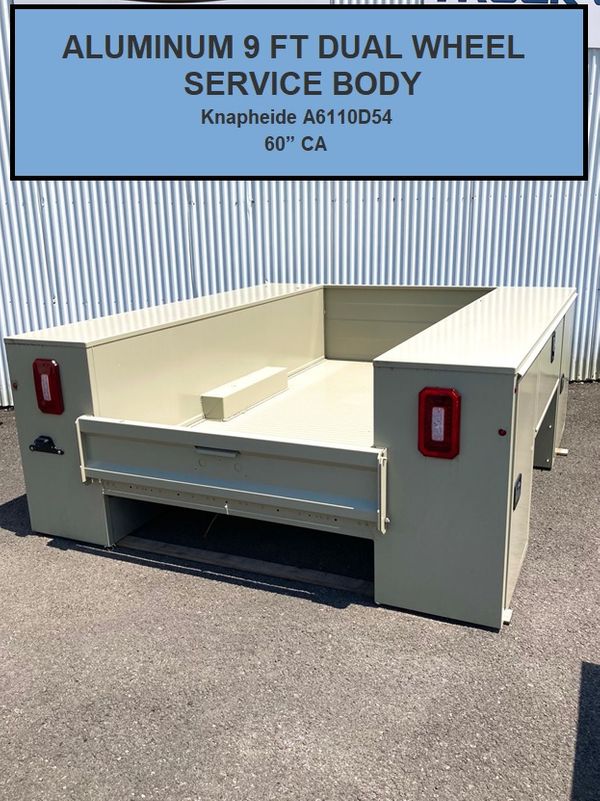 Aluminum 9 FT DUAL WHEEL SERVICE BODY
Learn More
Fill out the form below to learn more about our trailers and truck bodies
Frequently Asked Questions
Should I buy an aluminum or a steel trailer?
It depends on what you are looking for, and how much you want to spend. Aluminum trailers often weigh less, are more corrosion resistant, come with more standard features, and often have better craftsmanship; however, the price for an aluminum trailer is often nearly double that of the comparable steel trailer. And steel construction is more durable and forgiving for heavy-duty applications.
What tongue weight can I expect for my trailer?
For a conventional bumper pull trailer, you can estimate the tongue weight as 10-15 percent of the trailer weight. For a gooseneck (fifth-wheel) trailer, the tongue weight is higher; generally between 20 and 25 percent of the trailer weight. Don't forget to add this number to your cab weight when determining if you are exceeding the Gross Vehicle Weight Rating for your truck!
How much can my car/truck tow?
The best place to find a definitive answer for the towing capacity of your vehicle is in the owner's manual. The Gross Combined Weight Rating (GCWR) of your vehicle is the maximum combined weight of your vehicle, your trailer, and all contents.
Often you can look for a label on your factory-mounted hitch receiver for a quick way to determine the hitch capacity, including the maximum gross trailer weight and the maximum tongue weight you can carry on a standard ball mount. There may also be specifications on the label for a weight distribution hitch system, which is often used when pulling a recreational vehicle.
How do I properly care for my steel livestock trailer?
You can add years to the life of a trailer by keeping it clean. No magic, just a mild liquid soap and water. Make sure to rinse the undercarriage thoroughly with a hose, especially if you are travelling salted roads in winter weather.
You should routinely check trailer tire pressure as well, since under-inflated tires generate more friction when they're spinning on the road. That friction can speed degradation, leading to a blowout. Also, an under-inflated tire will flatten under a full load, which can lead to trailer sway.
A Word About Towing
What's your GVWR?
Manufacturers will provide a Gross Vehicle Weight Rating (GVWR) for the vehicle you are using to pull.
This number is not its towing capacity, but rather represents a maximum value of what your vehicle can safely weigh including payload. This would include the tongue weight of the trailer, which is the amount of the trailer weight that is distributed to the tow vehicle. The remaining trailer weight rests on its axles.
For example, your truck may have an 'empty' weight of 5,500 pounds (often called a "curb weight") and a GVWR of 7,000 pounds. This means that you can safely add an additional 1,500 pounds of passengers, cargo, and tongue weight without exceeding the GVWR.
Gross Combined Vehicle Weight Rating (GCVWR)
The GCVWR is how automakers list the maximum allowable weight a vehicle can tow, and is defined as the maximum weight of a loaded vehicle AND its attached loaded trailer. And like the other weight ratings, the vehicle's manufacturer calculates this number.
For example, if a truck's GCVWR is 14,000 pounds and it has a base curb weight of 5,000 pounds, that means the vehicle can safely handle an extra 9,000 pounds of cargo and trailer weight. However, it doesn't matter (to a certain point) where that cargo is placed. If a passenger weighing 200 pounds sits inside the truck, that 200 pounds has to be subtracted from the truck's then-available GCVWR. Owners must be mindful not to exceed the GVRW and/or the GCVWR.
Automakers usually publish tow ratings that account for a driver and one passenger, each weighing 150 pounds, and a full tank of fuel. So, if you're going to tow a trailer that weights exactly what your vehicle is rated to pull, you'd better leave the family and their luggage behind. Continuing with the example, if a truck has a 15,000-pound GCVWR and it weighs 6,000 pounds empty, plus it's loaded with 4,000 pounds of cargo and passengers in the bed and cab, it can pull a trailer weighing no more than 5,000 pounds.
Please contact your vehicle manufacturer if you have any questions regarding the GVWR / GCVWR for your vehicle.