The Story of Hostetler Truck Bodies and Trailers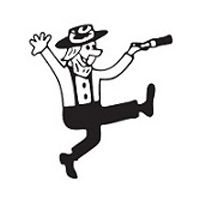 Amish Upbringing
Born of Amish parents, Daniel K. Hostetler took up carpentry to support his family in the 1920s. While building sheds, barns and other buildings, "DK" quickly discovered the economic advantages of buying his supplies in larger quantities, and he began storing surplus inventory in his barn in Belleville, Pennsylvania.
DK's neighbors soon became aware of his growing stockpile and asked if they could make purchases for their own use. As his sales volume grew, he built a complete lumber yard and hardware store across the street from his home.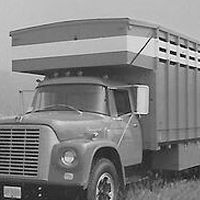 Body Building
During the 1940's the local car dealer approached DK and asked him to build a wooden truck body on a pick-up truck for his client to haul animals to market. DK drew up a plan, and that was the beginning of Hostetler Truck Bodies. Meyer Dairy in State College was another early truck body customer, purchasing a body for a new 1947 K-7 International Harvester Chassis.
The custom-built truck body concept was a practical novelty, and in less than ten years, the reputation of Hostetler quality-built custom truck bodies had been regionally established, with clients traveling to central Pennsylvania from New York, New Jersey, and Maryland. The wooden body pictured here is no longer available, but it helped launch DK Hostetler into the truck body and trailer market.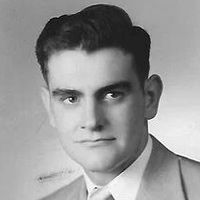 Leadership Transition
The company was incorporated in 1961 but in 1966, DK wanted to retire and neither of his two sons desired to manage the growing business. On a hot August summer evening, DK approached his neighbor, Jim Knarr, at the local car wash, and asked him if he would be interested in going into business for himself. After serious consideration, Jim said yes, and chose to keep the DK Hostetler business name since the company's reputation for integrity and quality was already so respected in the industry.
Knarr had been Quality Control Manager for New Holland Machine Company for 14 years, and had assisted with development of the Speedrower, a windrower that became very popular on Midwest farms. With his business and technical experience, he was in an ideal position to guide the company in its future growth.
In 1967 Jim took charge of the lumber yard and hardware store and boosted the business by providing all of New Holland's crating. He also developed and refined techniques for removing and replacing floors in commercial trailers, extending their useful life. Hostetler offered truck drivers one-day service for the complete job by appointment. For a time, this valued service became a very lucrative addition to the Hostetler truck body business and enabled additional expansion into home construction.
Fire!
On February 8, 1978, tragedy struck when the Hostetler manufacturing building caught fire and was severely damaged. Only one building in Mifflin County was large enough to accommodate the orphan business, and over the following weeks, employees moved salvaged machines and equipment to the airport hangar building in Milroy, Pennsylvania, where the business remains to this day.
Retooling/Refocusing
The change of address provided an opportunity for refocusing on truck body manufacturing. OPEC oil embargoes and political instability in the Middle East had helped make gasoline a very expensive commodity and the big, heavy wooden custom-built cattle trucks were no longer in demand. Pick-up trucks were becoming very popular, and Jim realized that many small business owners would require a trailer, so he added trailers to the product line and the business name.
Present Day
Today, Hostetler Truck Bodies and Trailers is an approved truck upfitter for Ford, GMC/Chevrolet and Dodge, an approved direct ship-to point for truck manufacturers, and a long-time subcontractor for PennDOT. DK Hostetler also supplies truck bodies and trailers to Pennsylvania municipalities through the COSTARS program. A "Top Twenty Club" installer for Knapheide Mfg. Co. truck bodies, Hostetler also provides Line-X® coatings.
Our "Dutchman" logo of the Amish man with a paintbrush in one hand signifies both our humble beginnings and our enthusiastic commitment to integrity and quality.
As a family-owned homegrown Pennsylvania company, Hostetler often partners with other Pennsylvania-based and regional manufacturers, including:
Knapheide (Quincy, IL)
Martin Truck Bodies, Inc.(Martinsburg)
Tamaqua Steel & Aluminum Dump bodies (Tamaqua)
Belmont Trailers (Gordonville)
Moritz (Mansfield, OH)
Hostetler Truck Bodies and Trailers is your "One Stop Shop," offering truck body and trailer sales, repairs, installation, parts, service, and Pennsylvania trailer inspections.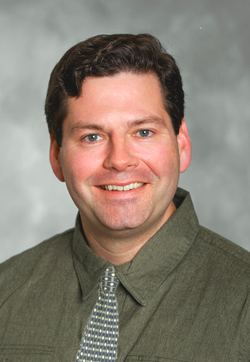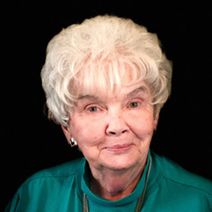 Ruth Knarr
Business Owner
Ruth Knarr assumed full business ownership of Hostetler Truck Bodies & Trailers following the death of her beloved husband, Jim Knarr. She maintains an active role in company administration, serving as payroll clerk and President of the Board. Ruth's leadership role enables the company to compete aggressively as a female-owned small business in Pennsylvania for state, federal, and corporate projects, including those projects with bidding through COSTARS. The company's minority status is maintained and certified through WBENC.
Sorry, there was an error retrieving the next set of items.