THE LINE-X DIFFERENCE
LINE-X® Spray-On Bedliners provide unmatched protection for your vehicle with the toughest, boldest, and most durable bedliners on the market. Expertly sprayed by highly trained technicians, you can rest assured it's been done right. We're so confident in LINE-X quality that we back our bedliners with a lifetime warranty, giving you complete peace of mind. LINE-X bedliners are designed to meet the needs of every truck owner, whether you're a farmer, hunter, contractor, or weekend warrior.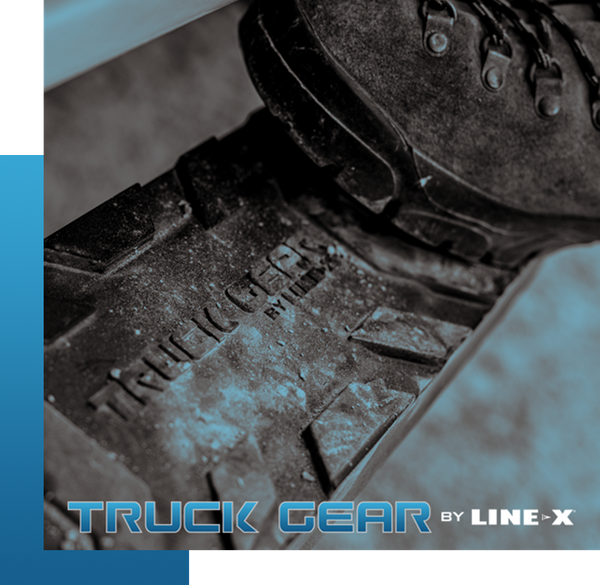 GEAR UP!
We started out by asking our customers what they wanted in truck accessories. What they told us was engineer and build products that make their lives and jobs more rewarding, convenient and practical. And above all else they have to be top quality or don't bother. So we went to work and started to deliver on our promise... the best or nothing.... and we called it Truck Gear by LINE-X. Every inch of every accessory, from Tie Downs to Tonneau Covers to Step Bars and beyond, live up to the LINE-X reputation—Uncompromising quality and construction, beautiful looks, and fit and finish that's easy to install and maintain. Come by and see them for yourself... add beauty, value and a custom touch to your vehicle today. Truck Gear by LINE-X, built for those that know what they want and where they're going.